Welcome

to Stephanie's

Piano School.

Welcome

to Stephanie's

Piano School.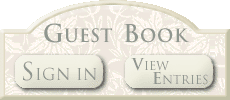 (at left)

at her sister's wedding.

Stephanie's Piano School

is located in Cheviot, Ohio, just off the North Bend or Montana exit of I-74

Easy Access from Cincinnati, Western Hills, Colerain, Green Hills, Tri-County, College Hill, Mt. Healthy, Fairfield, Indiana and more.

This page was last updated on: March 19, 2006
Welcome

to Stephanie's

Piano School.

piano lessons, music education, piano, stephanie thiess, cincinnati ohio, mt. healthy ohio, cincinnati, pianist, piano learn, SAT scores, science, math reading, back to school, composing, creativity, western hills, tri-county, piano school, music lessons, free lesson, free.

Did you know that music lessons, can improve your child's SAT scores ? Studies have shown that students who have some sort of music education do well in math, science and reading as well !  Piano lessons can make your child feel confident, and perform better in other areas too. Whether the lessons are for you or your child, or both, you'll enjoy learning a new skill.  What better time than now,  to start a new, indoor hobbie? We offer family discounts too ! Feel free to sign-up now with our SUMMER special of 10% off  when signing up for THREE months. What better way to start the summer than with  music lessons for your child !  Boost yours, or your child's  creativity by learning the piano at Stephanie's Piano School in  Cheviot/Bridgetown, Ohio. Easily accessible from Tri-county, Western Hills, Mt. Healthy, Fairfield, downtown Cincinnati, Colerain, Indiana and more ! Still not sure ? Give Stephanie a call 
with any of your questions !

Could Piano Lessons Improve SAT Scores ???